July 27th, 2009, 10:55 am
Comic Con Day Four
Sorry for the late Comic Con picture update. I have just now revived from my coma. Comic Con is a bully. It beats you up, and takes all your money.

Anyway... I don't have many pictures from today, but my camera and I were both anxious to get back to the real world (and now that we are back in the real world, sadly, we long for the corridors of the San Diego Convention Center).

This came as a shock. Did you know that Peter Parker, the Spectacular Spider-Man, and Super Girl were dating?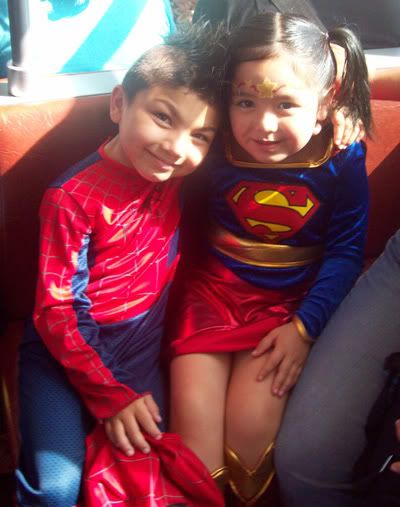 The last day of the con being a Sunday you knew Jesus had to show up...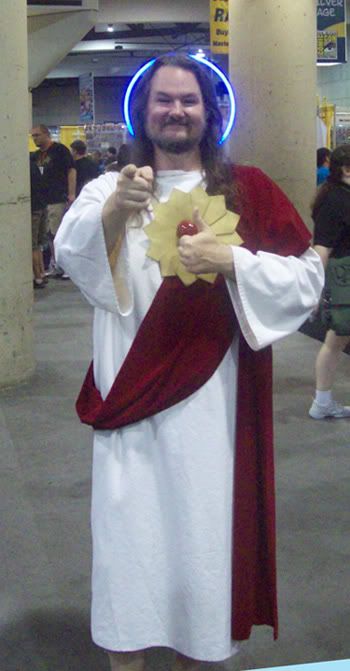 And finally, I learned something down at this convention that I never really understood before. The picture down below is of a statue behind the convention center called The Flame of Friendship, and it made me realize what Comic Con is REALLY about. Comic Con isn't about finding that rare back issue, cool new toy, seeing the advanced preview of next year's blockbuster, getting a job, promoting your comic or even hooking up with Elektra. Comic Con is about hanging out with friends...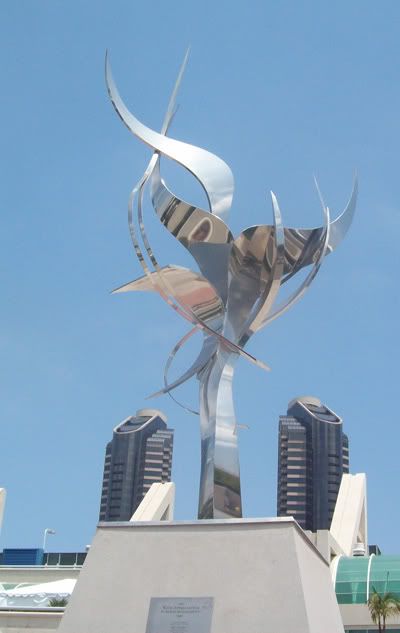 Actually, Elektra's boyfriend was a huge Klingon and threatened me with some bizarre, pointy object.

JR