August 17th, 2009, 11:50 am
Behind the Magic (or Behind the Suckiness That is This Comic... You Decide)
I thought that it would be interesting to see a behind the scenes of how I did today's comic.

Usually, I do very tight pencil drawings in my sketchbook before scanning them into my computer. However, today I did a very loose sketch.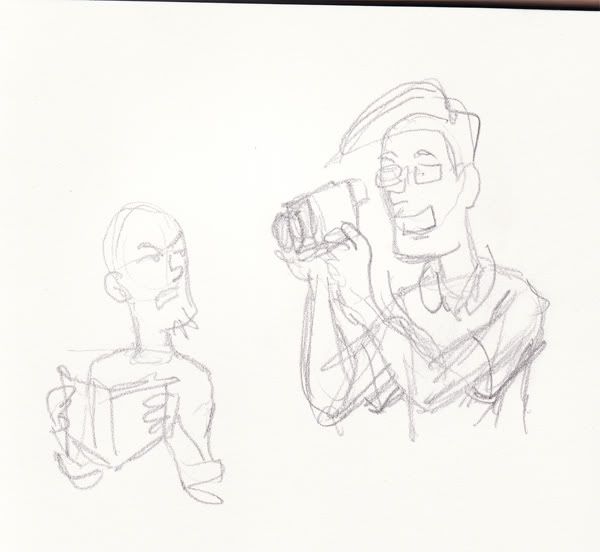 After I scanned this thumbnail sketch, I inked the picture in Photoshop using a Wacom tablet.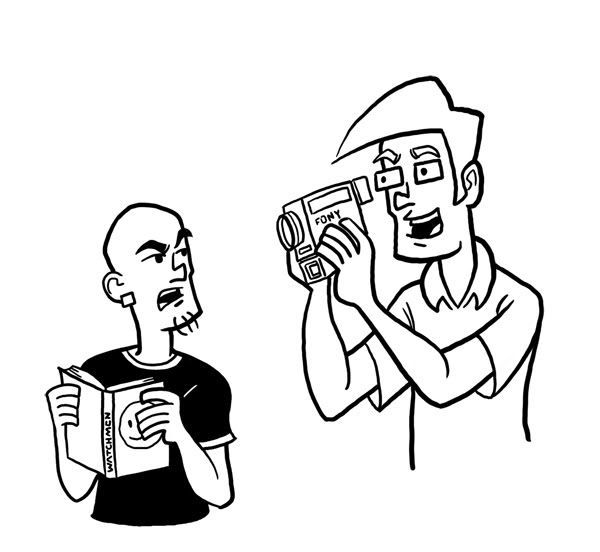 After I've got the picture inked, I then arranged and re-sized the elements and put whatever extra stuff that I need for the panel. Finally I get this (before coloring, natch).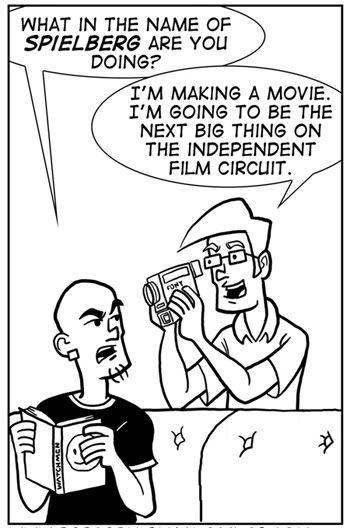 And there you go.

JR